Ready-Mix Concrete
·
Dollymans
HGV Mixer Driver
Be part of the family! Come and join our dedicated and experienced team in our Ready Mix Department!
MAIN PURPOSE OF JOB:
To operate the Mixer in a safe and professional manner, delivering products to customers and to provide excellent customer service 
RELATIONSHIPS;
Responsible to: Concrete Manager
Responsible for: None
Liaison with: Directors, Managers, Employees, Clients, Suppliers.
DUTIES AND RESPONSIBILITIES
MAIN TASKS OF JOB:
Daily Inspections to be carried out prior to driving.
Ensure you have received your work schedule via electronic device or transport office.
Supervise the loading of the vehicle so that products are safely encumbered and secure to minimise chances of damage.
Ensure with Batcher that the load is correct against the customers' orders.
Ensure that on arrival the delivery is safe to execute and respect customer's property; if in doubt, consult with customer and/or Transport Manager/ Batcher, and use disclaimers if necessary.
Check goods off with Customers and obtain signature and print. If any errors mark ticket accordingly and consult with Batcher as appropriate.
Handle customer issues on delivery effectively. Contact Ready Mix Manager or Batcher for assistance if required.
Carry out deliveries in a timely and safe manner and provide excellent customer service.
Drive the vehicle safely and in accordance with the law.
Drive within the tachograph law and driver hours limits.
Maintain condition of the vehicle and ensure that it is not subjected to unnecessary damage both externally and inside the drum.
Maintain the cleanliness of the driving cab.
Comply with fuel directives from the Transport Department.
Report any accidents as soon as possible and in compliance with the company's accident reporting procedure
PPE to worn around Plant and Site
To comply with the company's Health, Safety and Environmental policy, highlighting any issues appropriately.
To act in accordance with the company's Health, Safety and Environmental policies, procedures and practices.
Performs other duties as directed
THE IDEAL CANDIDATE:
Enthusiastic, committed and a fast learner with previous experience of a concrete environment
Must have Class 2 HGV Licence and Driver Tachograph Card
Strong communication skills and willingness to take instruction.
Ability to work with individuals across departments and liaise with external customers and contacts
The above is not an exhaustive list of duties and you will be expected to perform different tasks as necessitated by your changing role within the organisation and the overall business objectives of the organisation.
Department

Role

HGV Mixer Driver

Locations

Dollymans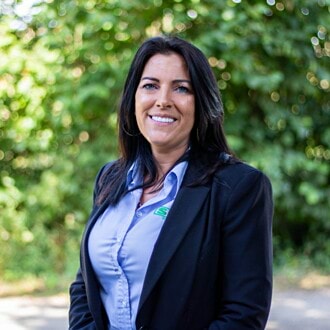 Perks & Benefits
Holiday

We offer a competitive holiday entitlement plus public holidays. We close over the Christmas period to enable everyone to spend time with their families and enjoy the festivities!

Training

SRC Group is committed to the continuous training and development of its employees, both in the area of job-related skills training and lifelong learning for personal development. SRC Group's employees are our greatest assets and helping them to develop is crucial to the achievement of the our goals. All training practices and procedures will endeavor to support individuals to strive to achieve these goals.

Pension

We offer a salary sacrifice pension scheme which is a tax efficient way for you to make pension contributions.

Retail Discounts

SRC Employees can save money with access to hundreds of retail discounts, including grocery e-vouchers which can be used in-store or online. Saving money on a wide range of activities to keep the family entertained without leaving the house. There's also access to discounts from most major travel agents.

On Demand GP

SRC employees has access to medical advice with the OnDemand GP service, they have access to video consultations with GPs, prescriptions which can be sent to your local pharmacy. This service is also available to partners and dependents who live in your household.

Employee Assistance Programme

There is a free confidential 24 hour telephone service for employees, their immediate family and children in full time education. SRC Group recognises there can be times when additional support is needed for employees and managers alike. Balancing the pressures of work with the needs of home and personal life can be at times, stressful. SRC Group also have fully trained Mental Health First Aiders available.

Health

SRC Group are committed to the health of all employees. We provide a confidential health surveillance service which to enable you and SRC Group to identify and monitor on- going health needs and requirements. We also provide gym discounts at over 3000 health and leisure centres.

Employee Reward & Recognition

As an employee, you can recognise Team Members for their hard work with personalised e-cards. These can also be supplemented by management with financial rewards. So your hard work never goes unnoticed.

Long service awards

Employees are recognised with a long service award at different stages in their career.

Charity

SRC Group support a number of charities such as Essex Air Ambulance, CALM and Mind to smaller local charities. We hold fundraising events such as Three Peaks challenge and all employees can join in the fun! SRC Group are always providing health incentives such as Charity slim downs and Couch to 5K and Park runs!

Equality and Diversity

We believe that there are no gender specific roles in this industry. To help reflect this we've increased the visibility of our female workforce and showcase the successful women already working on our sites. We've developed a programme to attract Black and Minority Ethnic and LGBTQ+ talent and run workshops for existing employees to overcome unconscious bias and foster inclusivity.
Workplace & Culture
At SRC Group we believe that every employee is key to helping us succeed as a business and fulfil our goals, and we strive to create a great place to work for our employees.
SRC Group are an equal opportunities employer, and seek to provide opportunities and high standards of training based on individuals' abilities and experiences.
About ​SRC Group
SRC Group is a one stop shop for all your construction needs!
We are a leading supplier of construction materials and waste solutions throughout London and the Southeast.
Our experienced and skilled contracting department are available for all your demolition requirements.
As a family run business with many ties in the Home Counties area, SRC Group prides itself on providing a reliable service and quality materials to all its customers.
Ready-Mix Concrete
·
Dollymans
HGV Mixer Driver
Be part of the family! Come and join our dedicated and experienced team in our Ready Mix Department!
Loading application form
Already working at ​SRC Group?
Let's recruit together and find your next colleague.